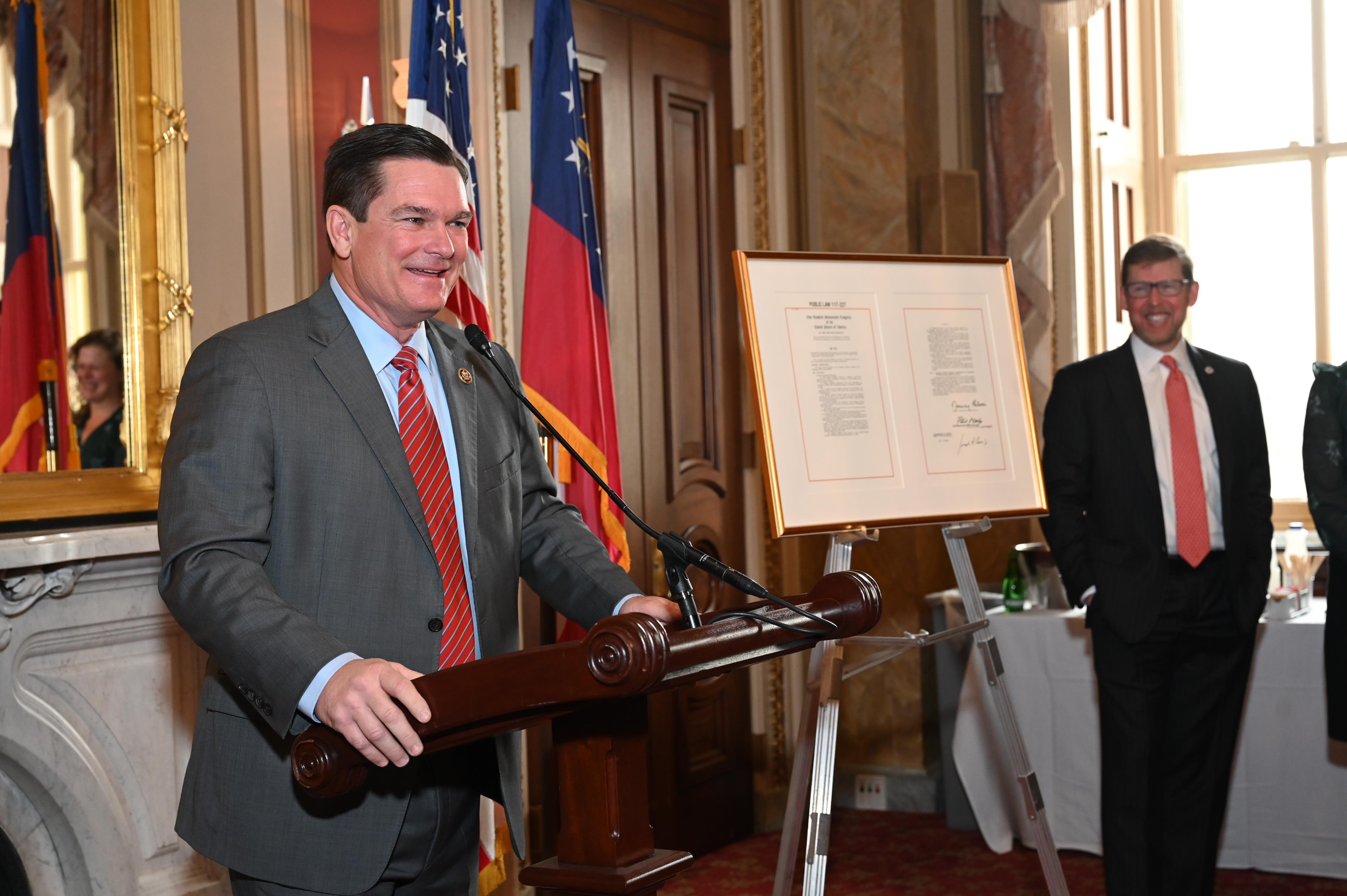 Remembering Senator Isakson
On Wednesday, I joined friends, family, and colleagues of the late Senator Johnny Isakson to honor his memory and celebrate the passage of bipartisan legislation commemorating Senator Isakson's work and legacy fighting for Georgia's veterans.
I first met Johnny when I was 18 years old, and he was a friend and role model to me for most of my life.
Every Member of Congress should strive to follow the example that the Senator set for us. He was one of the most effective legislators in modern history, and our state and nation are better because of him.
His legacy will live on here in D.C. and at home in Georgia.
You can read more here.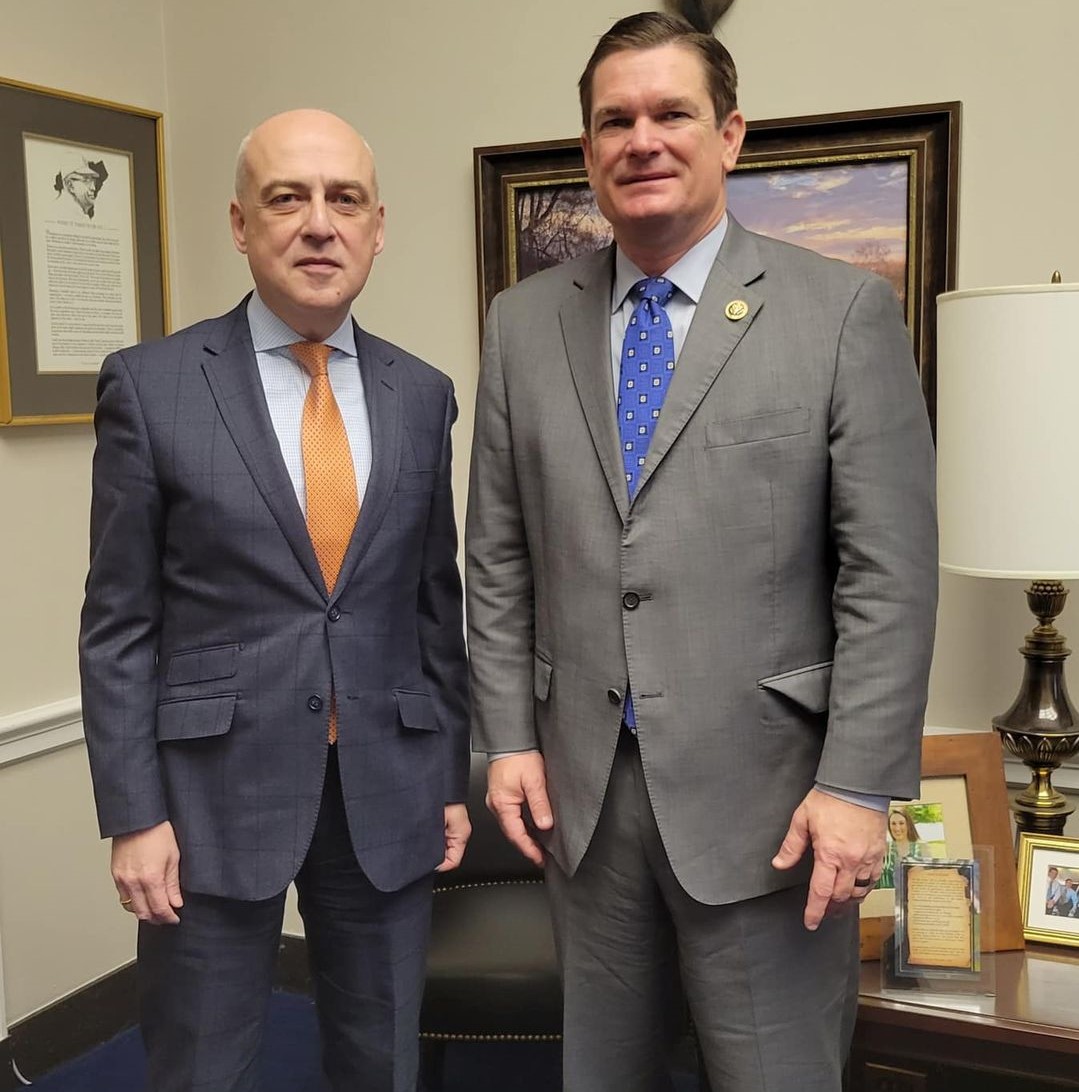 Meeting with the Embassy of Georgia's Ambassador
I met with the Embassy of Georgia's Ambassador to the United States, the Honorable Mr. David Zalkaliani.
The Georgia National Guard has maintained a strong cooperation with the armed services of the country of Georgia since 1994 through the National Guard's State Partnership Program.
I expressed my appreciation and admiration for the bravery of the Georgian military, and we discussed the importance of continued cooperation between our nations as we work together to end Putin's criminal war of aggression and Russia's illegal occupation in Ukraine, Georgia, and Moldova.
You can read more here.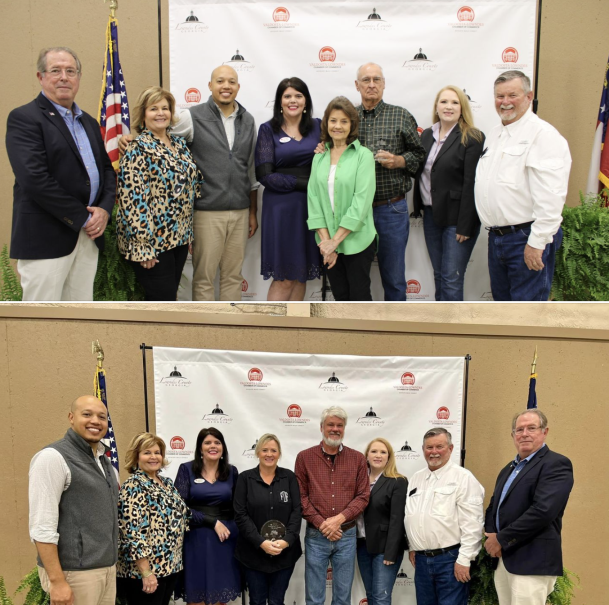 Congratulating Lowndes County's Farmers of the Year
Agriculture is Georgia's number one industry, and our farmers are the backbone of our economy and our communities.

Lowndes County recently recognized David Corbett of South Georgia Produce as their Large Farmer of the Year, and Janet and Steve Hendley of Fifth Day Farm were named the Small Farmer of the year.

David Corbett began working on the family farm with his parents and started South Georgia Produce in 1993. His farm supplies fresh produce to U.S. markets, including summer squash, zucchini, eggplant, bell peppers, specialty peppers, cucumbers, and cabbage. All three of his children have worked in various capacities within the farm and are still actively involved today.

Fifth Day Farm started in 2017 in the Hendley's backyard and is now a popular agritourism destination in Lowndes County. The farm has a petting zoo where people can interact with donkeys, chickens, and pigs and even go to goat yoga. Fifth Day Farm has taught many people in Lowndes and beyond about farms, farm animals, and agriculture.

Please join me in congratulating these farmers on their achievements and thanking them for their work to support Georgia's number one industry!
You can read more here.