August 5, 2022
Friends,

I hope you and your family are well! I wanted to provide you with a few updates regarding what's going on –
Around the Third District 
This week I had the opportunity to visit lots of wonderful people and businesses around the Third District. Here is a brief recap of a few of my stops.

It was great to check in with QuikTrip in Clinton for a National Association of Convenience Stores tour! Convenience stores deal with a significant amount of federal regulation and face unique challenges from labor shortages to supply chain issues. This important industry is often overlooked, so it's always helpful to have a firsthand look at how they operate!

I also met with the Upper State Apartment Association in Greenville where we had a great discussion about housing concerns, then headed to join the Homebuilders Association of Greenville to give a Washington Update and was honored to be presented with the Defender of Housing award.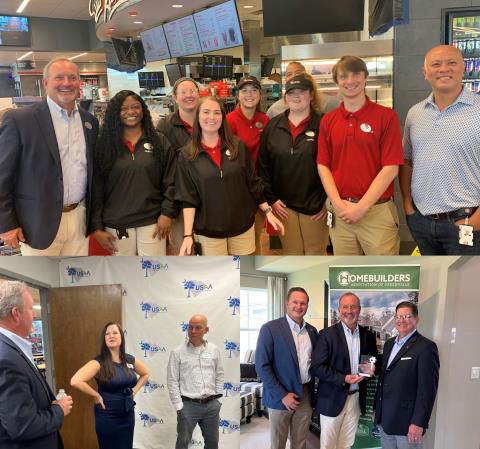 On Wednesday, I had the opportunity to meet with Westminster Mayor Brian Ramey, City Administrator Kevin Bronson, Councilmember Dale Glymph, and Councilmember Audrey Reese for a great discussion on issues faced in their community. While in Oconee, I also met with Jamie Gilbert, the new Director of the Oconee Economic Alliance, and discussed all the great things happening in the region!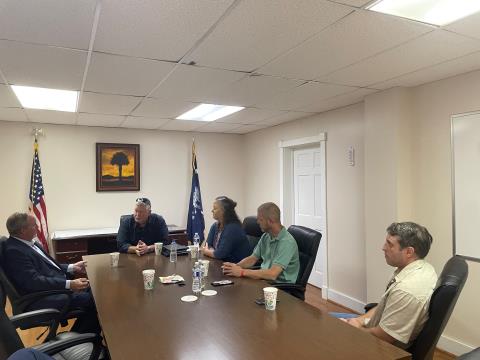 I had the opportunity to meet with Vocational Rehab staff and business partners in Seneca, including Seneca Mayor Dan Alexander. Vocational Rehab helps individuals with barriers achieve employment success, as well as assisting businesses to find and keep talented employees. I appreciate the good work they do!

While in Anderson, I caught up with Joel Davis of JDavis Construction and met some of his staff. Joel and his team lead the way in providing high-quality construction for the Upstate.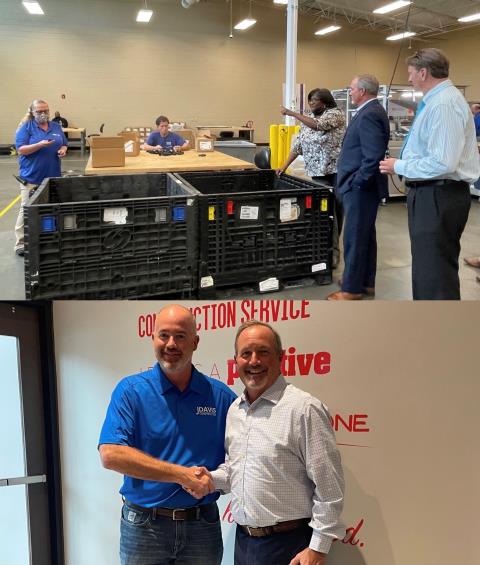 On Thursday, I had an informative visit with Ivy Healthcare/Condor Health Anderson. The staff truly have a heart for their residents and patients and work tirelessly to ensure they are well taken care of. I appreciated them filling me in on the unique challenges faced in your industry.

While in Anderson, I also sat down with the Western Upstate Association of Realtors and discussed current happenings in Washington and legislation affecting their industry.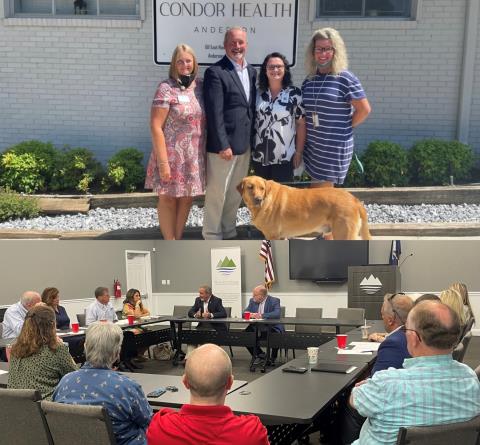 On Friday, I met with and toured KeyMark in Liberty. KeyMark utilizes technology to automate and streamline businesses and many of our state agencies to maximize efficiency. It's great to see a thriving company in the Upstate like KeyMark helping their clients use new technology in innovative ways to reach their goals!

Later in the day, I enjoyed meeting Southern Wesleyan University's new President, Dr. William Barker. We discussed all the great things SWU has been doing, toured the beautiful campus, and even stopped by the new Warriors CARE Center (Veterans Success Center). Afterward, we met with Vice Presidents from various departments. I wish SWU and Dr. Barker the best as he leads them into the future. Go Warriors!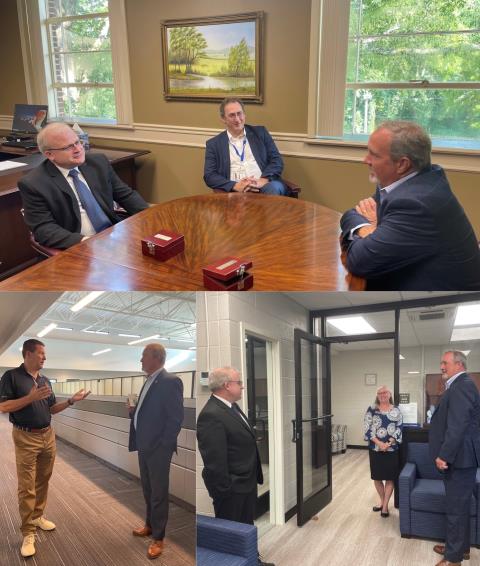 All of the Above Energy Tour Recap

In case you missed it, here's a recap of our All of the Above Energy Tour to the Third District last month where I showed Members of Congress from across the country how we lead in delivering an all of the above energy solution to power the Palmetto State! Click HERE for a video recap of our All of the Above Energy Tour. 

Nuclear Energy Op-ed

Republicans support effective and affordable policies to address emissions while keeping energy reliable, affordable, and secure — nuclear innovation is a key part of this solution. Click HERE to check out my latest op-ed with Rep. Byron Donalds on the importance of nuclear energy for our nation's future.

Opposing the Democrats' "Assault Weapons" Legislation

The House voted on an "Assault Weapons Ban" last week, and I proudly voted "no."

Here are a few reasons why I voted "no" on the bill:

1) "Shall not be infringed"
2) "Shall not be infringed"
3) "Shall not be infringed"
4) The people attempting to define "assault weapon" are the same folks who can't define "woman." That should speak to their credibility on definitions.
5) The bill will ban all kinds of common cosmetic features frequently found on many firearms, extending far beyond AR/AK platforms.
6) The bill would do nothing to stop criminals from having access to guns, but it would turn law-abiding Americans into criminals.

Legislative Action

I cosponsored Rep. David Kustoff's H.R. 8645, the Cellphone Jamming Reform Act of 2022, which will prevent contraband cell phone use in prison facilities by allowing prisons to use cell phone jamming systems to protect inmates, guards, and the public.

I cosponsored Rep. Dan Bishop's H.Res.1303 to establish the Marxist roots of critical race theory and detail the threat this divisive ideology poses to the American republic.

In the District

Oconee County is set to pay tribute to Purple Heart veterans on Saturday. All Purple Heart veterans in the area are invited to attend and be recognized. This celebration is in honor of Purple Heart Day, which is this Sunday, August 7th.

The Shark Week blimp stopped at Anderson Regional Airport this week to fill up with fuel before continuing its route around various areas to promote the show.

Presbyterian College received $18.3 million in total gifts and multi-year pledges this year, nearly doubling the previous fundraising record. Many generous pledges and donations from faculty and alumni contributed to this record-breaking year for PC.  

Sign Up for Text Updates!

It is an honor to serve the Third District of South Carolina. Should you or your family need assistance, please don't hesitate to contact my office directly. 

Blessings and Liberty,



Jeff Duncan
Member of Congress