Nearly three in five Alabamians (59.3%) support legislation that would remove the state sales tax on groceries without cutting education funding, according to a new poll commissioned by Alabama Arise. Only 25.3% of respondents opposed the plan.
The poll shows strong public support for untaxing groceries in a responsible way, Alabama Arise executive director Robyn Hyden said.
"The state grocery tax increases hunger rates and drives struggling Alabamians deeper into poverty," Hyden said. "Legislators have a clear path to untax groceries without cutting a dime of funding for public schools. They should act now to seize this opportunity to improve life for families across our state."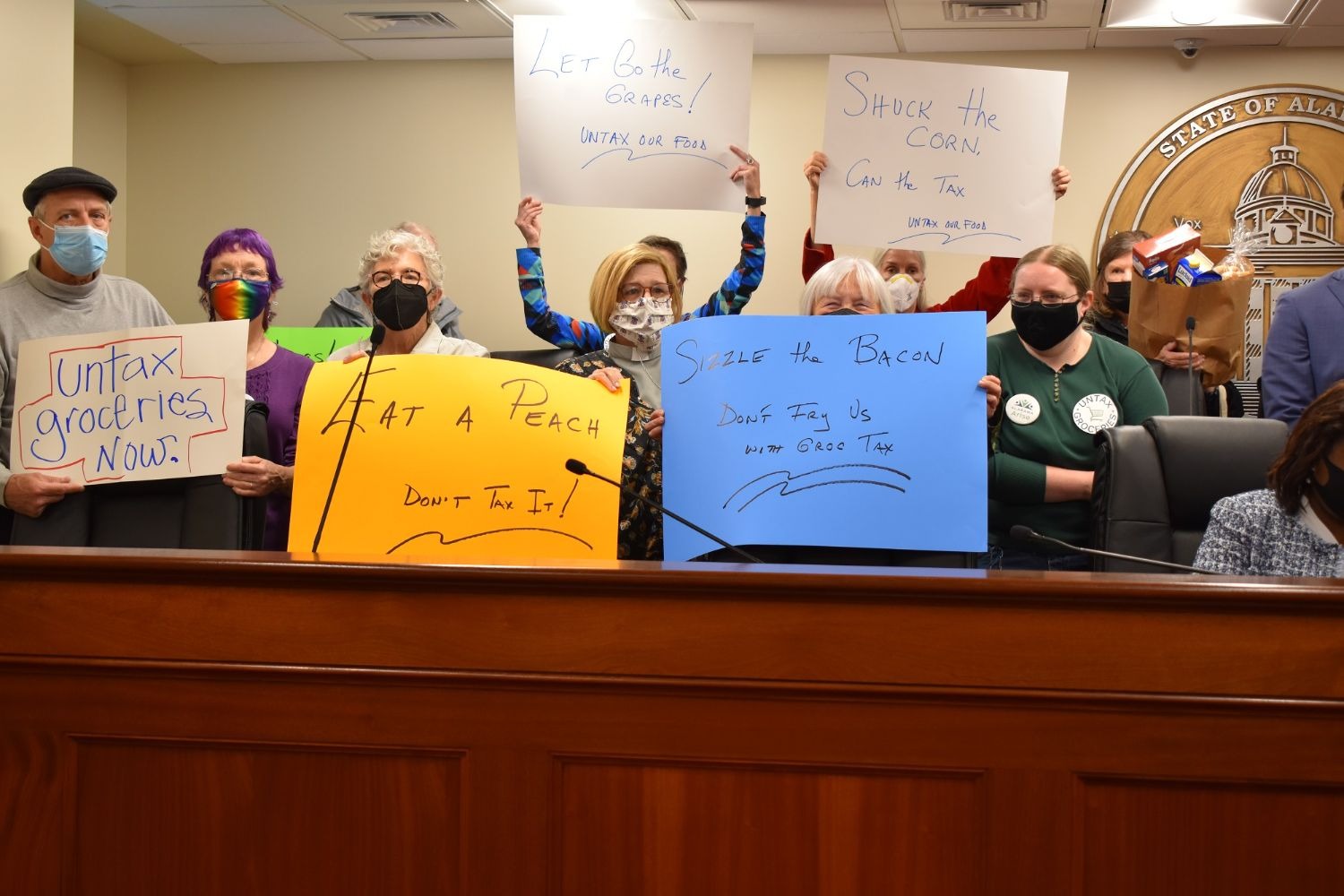 Arise unveiled the poll results Tuesday during the Untax Groceries Rally at the State House in Montgomery. More than 50 Arise members gathered to show their support for efforts to eliminate the state sales tax on groceries. The event focused on two bills that would end the state grocery tax while protecting school funding: SB 43 by Sen. Andrew Jones and a forthcoming bill by Rep. Penni McClammy. McClammy's bill also would remove the state sales tax from over-the-counter medicines.
Click here for more on Arise's poll results on untaxing groceries.