I appreciate everyone's well wishes and prayers, and look forward to resuming my normal schedule soon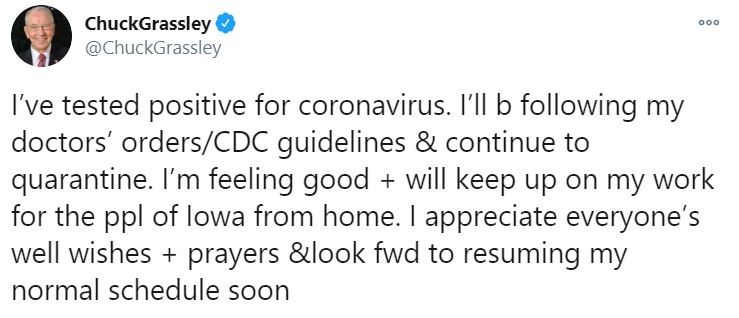 Historic Voting Record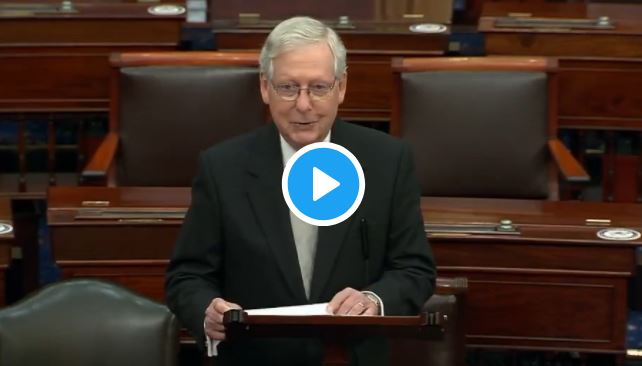 "So our colleague's historic run has been put on pause for the same reason that it was compiled in the first place: leadership, service to others, and a determination to set the right example," said Senate Majority Leader Mitch McConnell.
Q&A: Coronavirus Update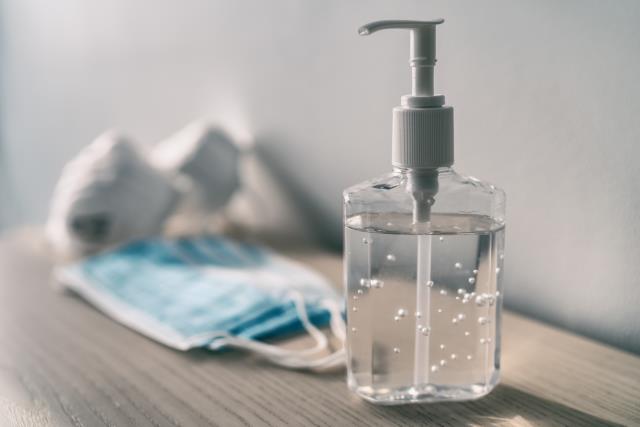 Q. Has Operation Warp Speed accelerated the development of COVID-19 vaccines, therapeutics and treatments?
Q. What's your message for Iowans as we head into the holiday season?

Quick Links
As coronavirus infections are on the rise in virtually all communities in the heartland, I join Gov. Reynolds in calling on all Iowans to double down on measures to help stop the spread in a responsible manner.
Although promising vaccines for the coronavirus are on the horizon, it's more important than ever to stop the surge. It's critical for Iowans to step up their personal responsibility to stay safe and healthy.
After my quarantine ends, I'll be back in the Senate to represent Iowans and vote on their behalf. I urge my fellow Iowans and all Americans to follow public health guidelines for their own sake and for the sake of their friends, families and communities.
Post of the Week